Emini Trading Videos
"The Tick Trader"
About David Marsh
Email David Marsh


David writes for EzineArticles.com

Read His Latest Article

Listen to David's Interview
on the Christian Financial
Radio Network.
Emini Trading for Daily Income
---
Emini Trading is an excellent way to earn a daily income, and with our emini trading course, The Tick Trader Day Trading Course, we offer our methods of time tested trading strategies, strategies that we use every day we trade the e mini futures markets. Of course, with all trading courses available, a newbie and even a veteran trader can get overwhelmed with all the different strategies, and systems in which to choose. The key point that I teach my students in my emini trading course is that no matter what course or strategy you chose to study or implement, what you need most is: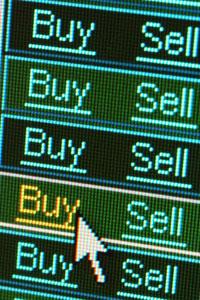 Discipline The ability to learn and follow the rules of our emini trading course. Following rules isn't always easy to do, but it is paramount to be a successful day trader. Regardless of what trading system you choose, the discipline must always be there! Perseverance: You must follow through! Learning to day trade for a living is not something you will do overnight! Succesful emini traders spend several years perfecting their skill. Don't worry, you don't need years to be successful using The Tick Trader Day Trading Course. We've been through it already and are able to teach you a viable course, and a solid set of rules for you to follow. Of course success is never guaranteed in any type of trading, that's why you must push through the learning curve and give yourself ample time to learn the system you choose. Consistency: This is an important factor as well. Emini trading isn't easy. However, there are periods of times when The Tick Trader Day Trading Course wins consistently trade after trade. We've seen on some days 7 or 8 straight winners – and that's in the first half hour of the day! Sounds great, but we WILL lose trades at some point. It's ok to take losing trades, in fact, as a day trader it's part of the game, but being consistent in recovery, consistent in proper trade selection is very vital to your trading success.

If you find an emini trading system that works for you, don't do what so many traders of all experience levels do: Use it for a short period of time and abandon it for another "shiny new object". This is the "grass is greener" syndrome. You must stay with an emini system long enough to learn it before you can ever expect to make real money as a day trader. Of course you will need to do your due diligence when looking at emini trading systems and keep away from scams, as there are quite a few out there. You also need a emini trading system that fits with your temperament and comfort level.